The cyber-world is destroying the young generation, and parents are worried about kids' online safety.
Employers are facing external and internal threats to business devices. Technology has come up with parental and business solutions, and they are doing well for us.
Are you looking forward to the best phone tracker apps without permissions for Android and iPhones?
Do you know you can get the following things with tracking apps?
You can Spy on social networks & messaging apps like Facebook, Instagram, and ephemeral messaging of Snapchat
Track pinpoint location and location history with the schedule.
Retrieve deleted WhatsApp messages & chats
There is no need to root Android phones to use the android tracker.
Use jailbreak iPhones to install the iPhone tracker.
Physical access is necessary for the installation process.
We discuss those cell phone tracker apps that work on android or iPhone devices to safeguard kids and ensure business safety.
List Of Best Apps To Track a cell Phone Without Permission
OgyMogy-Best Android Phone Tracker App Without Permission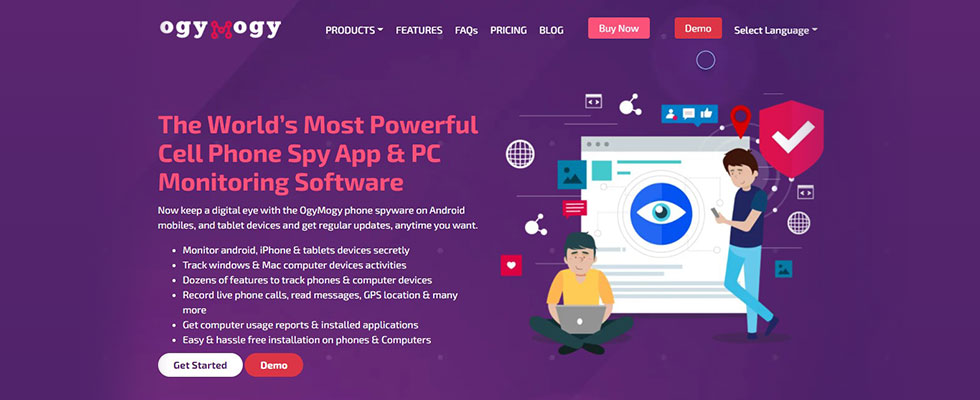 OgyMogy is the best phone tracker app, and it has made its way to the next level. Digital parenting and employees monitoring capability have made it to gain parents and the trust of business professionals. It is the most trustworthy application due to its features and user-friendly interface.
The mobile application has several features that provide instant results via its web-based control panel. It is a perfect tracker app for the monitoring of cell phones for remote activities. Users will remain hidden on the target device and perform sneaky activities on the target phone.
Android tracker app like OgyMogy has dozens of no root features like call recording, keylogging, read messages, screen recorder, and live GPS location tracker, social media, email. The tracking software works on all cellular networks and supports Android phones and tablets from 5.0 to 12.0 OS versions.
Users can view and download the data of the target mobile phones without them knowing using the OgyMogy tracking software online dashboard. It provides exclusive and traditional features to the users to track and control cellphones.
Keylogger
Read deleted messages
Track social networks & messaging apps
Geo-location
Browsing History
No need to root
 Rating: 9.5/10
Get Affordable & Save Phone Tracker App
TheOneSpy – Undetectable & Hidden Phone Tracker App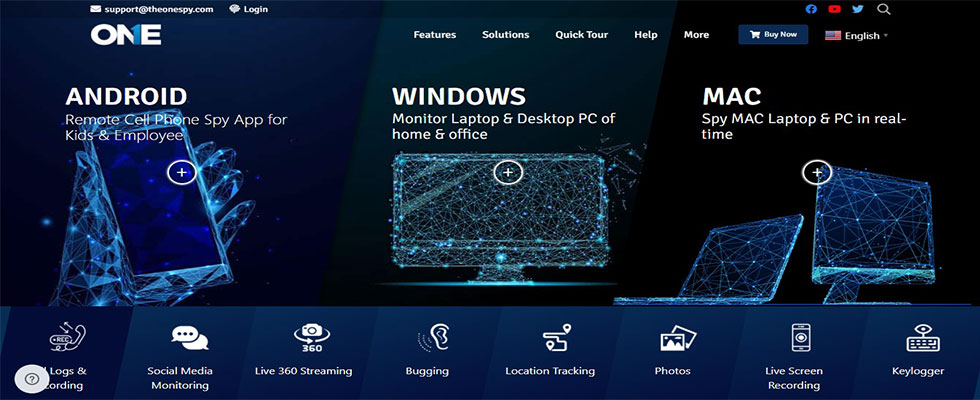 TheOneSpy cell phone tracker has non-rooted features and easy to install the application. It allows controlling and operating the target device front and backing cameras to get live streaming of the phone screen. Users can hack the microphone and connects with the dashboard to listen to their surroundings.
It is the best application to record one-sided VoIP calls of social networking and messaging apps. The tracking application discovers and unveils the live GPS location of a mobile device. It also tracks location history, route maps, and live Geo-location.
Users can monitor messaging apps in secret and perform remote monitoring to get call logs, messages, chats, voice, and video call logs. It remains hidden and undetectable on the target phone without root.
The tracking application discovers keystrokes, passwords, SMS and capture screenshots. You can deal with inappropriate online activities of children and prevent employees from breaching intellectual property. It supports Android and iPhones. You don't need to jailbreak iOS phones to monitor contacts, SMS, calendar, WhatsApp, and view installed apps.
It is a non-rooted phone tracker app
It is hidden and remains invisible
Use on non-jailbreak iPhones
Keystrokes logging
Password chasers
Live screen recording
GPS location tracking
Get browsing history & view bookmarks
Record VoIP calls of Facebook, Snapchat, WhatsApp, Skype, and many more
 Rating: 9.4/10
Flexispy –Best Mobile Phone Tracker
Flexispy is the best monitoring solution for android and iOS devices. It has hundreds of features that no other application offers but TheOneSpy and OgyMogy cell phone tracker apps.
The application has powerful and features like photos, SMS, location tracking, and monitor messaging apps. It is easy to use the application without the permission of the target device.
FlexiSpy can spy on iPhone and Android phones and is known as the best parental control and business monitoring software.
Flexispy is a robust phone tracker that is impressive over the years, but everyone cannot afford this application due to its high prices. Users can spy and monitor Android and iPhones without making efforts.
Use a password cracker to retrieve forgotten passwords from phone memory
Delete messages with keywords
Record and listen to phone calls
Track social messaging
Control cell phone cameras
Control cell phone microphone
Listen to surroundings
Intercept live calls
Rating:  8.9/10
Mspy – Best Cell Phone Tracker App Without Permission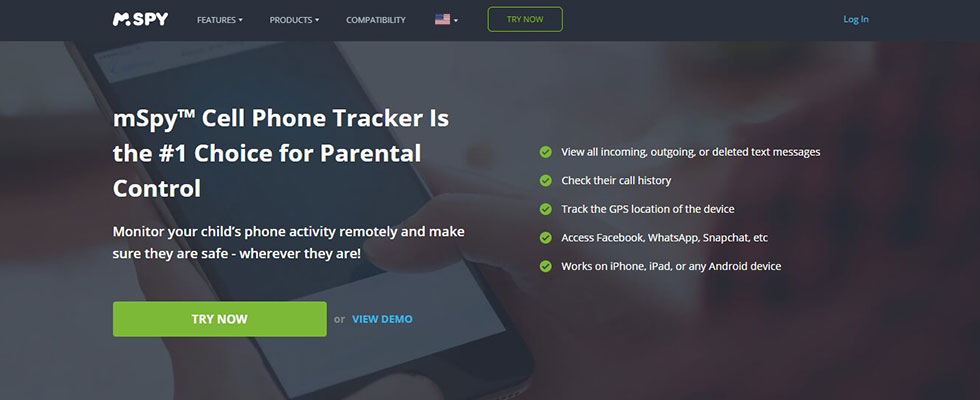 Mspy is known as the best cell phone tracker app, and it has got the trust of parents. The application functions in a proper way and sets parental controls on kid's phones.
It is one of those top tracking apps that offer traditional and nontraditional sets of features. It provides a multi-language customer support center that makes users discuss issues.
You can spy on WhatsApp and spy Facebook messaging apps.
It is the best cell phone tracker app without permission to mobile phones. Application is for parents, individuals, and business professionals.
It is a secret cell tracker that is easy to install and offers dozens of powerful features. Users can instantly get the data and unveil target device activities. You can do remote monitoring of cell phones.
The tracking software is compatible with Android and iPhones. It also supports all cell phone carriers and tracks GPS location without permission. You can make sure about your family and kids online and real-life safety.
Non-jailbreak solution
Read deleted messages
Block activities & restrict calls
Instant messaging apps monitoring
Geo-Fencing
Monitor Wi-Fi
Rating: 8.5/10
Cocospy –Best Undetectable Phone Tracker App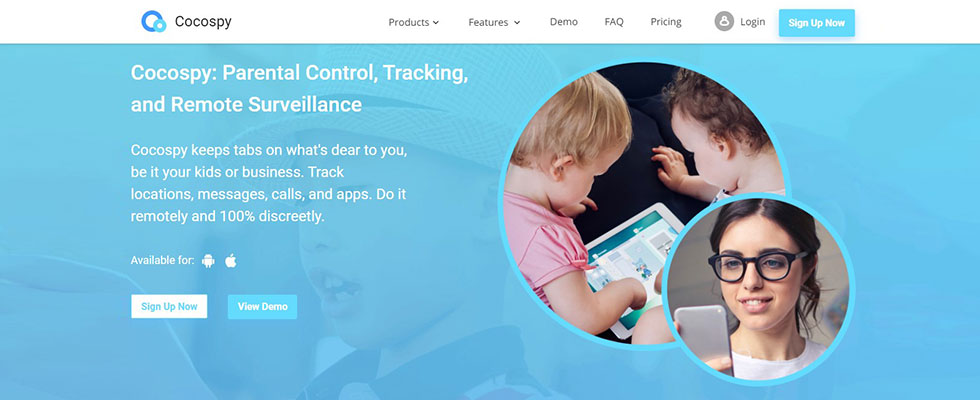 The Cocospy cell phone tracker is one of those apps that have come up with the powerful GPS location tool. Users can track their lost or theft mobile devices and get hidden whereabouts of the children. It can track a cell phone using phone calls, messages, and GPS.
Cocospy mobile tracking software is for parents who want to make sure the online safety of their children. The tracking app works secretly to spy on teens and employees' activities.
You can monitor messaging apps like Snapchat spy, Whatsapp etc. It has features like call logs, social apps usage, location history, and many more.
No jailbreak
Non-jailbreak solution
Make claims of remote installation
Track SIM location and monitor 25 devices at the same time
Network information
Rating: 8.4/10
Kid's Guard –Best Phone Tracker App For Parents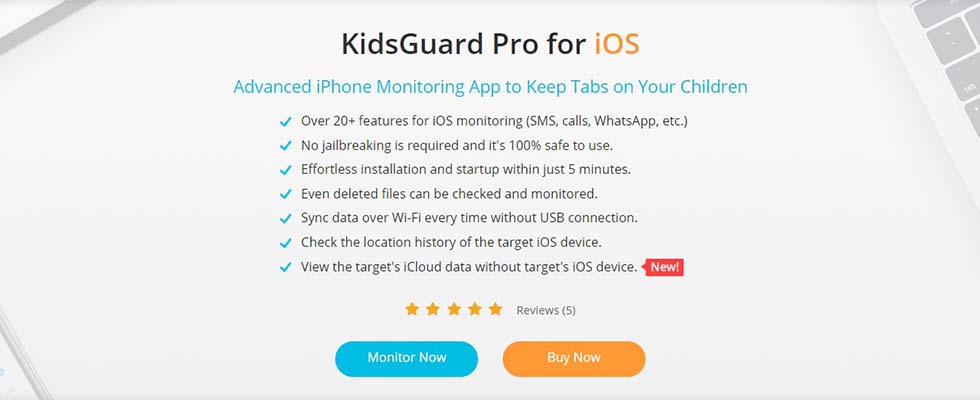 KidsGuard is one of the best tracking software that upgrades its features, functions, usage, and compatibility with operating systems.
It means it makes progress every day, and today you can use it on Android and iPhones.
KidsGuard takes you to the new heights of spying and monitoring. It monitors the cell phones of kids in a secret and best way possible.
Parents can keep an eye on kids and family interactions online like, on social media platforms. Users can track social messaging apps, call logs, SMS, and chats conversations. KidsGuard has the best solutions for mobile phones.
The phone tracker app without permission enables you to keep an eye on your kids online and guarantees you their safety. It safeguards kids from online predators and inappropriate activities.
Non-jailbreak
Monitor Wi-Fi
Screenshots
Photos
Record phone calls
Activity logs with schedule
Transfer data
Rating: 8.0/10
Spyic –Best Cell Phone Tracker Without Them Knowing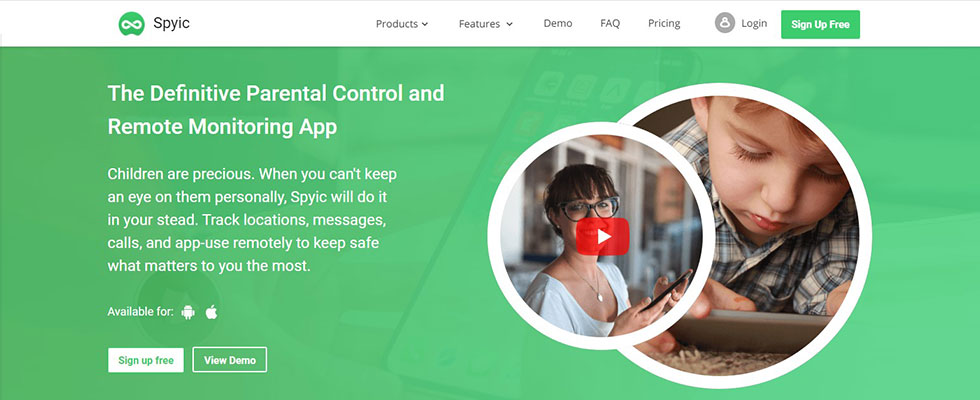 Spyic has the best phone tracking and spying tools. You can subscribe to the app. It has a user-friendly interface to spy on your spouse or partner without them knowing.
Users can monitor the WhatsApp messages of their significant other. It requires physical access on a non-rooted device to execute the installation process.
User can easy to install phone tracker app without permission and configure and takes few minutes to complete the setup on the target phone. It offers 24/7 customer support to its users and gives feedback in time.
Cell tracking software is for monitoring employee's activities during working hours. It prevents employees breach the business information to third parties via its timely information gathering mechanism.
It is best for spouse tracking, and you can also use cell phone tracker software to keep a hidden eye on kids. Spouses can prevent cheating on them and get to know the truth.
Non-jailbreak app
Get remote screenshots
Get Wi-Fi information
Capture photos using the phone camera
Activity logs
Search logs
Rating: 7.9/10
Hoverwatch –Best Free Phone Tracker App Without Permission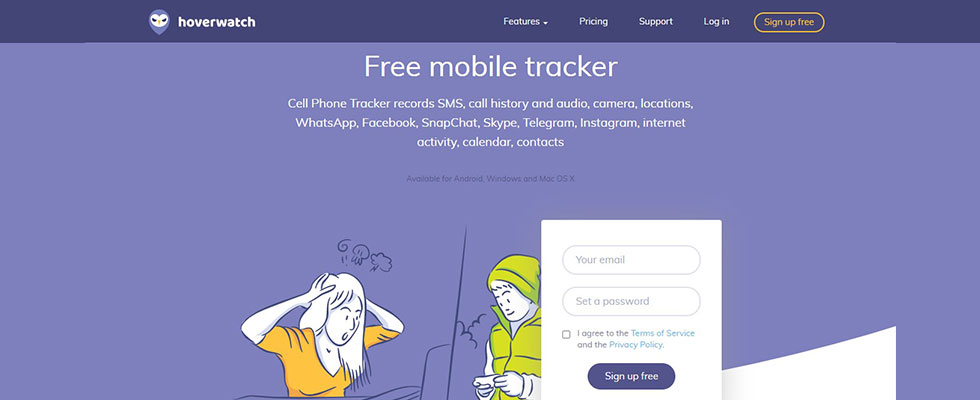 Hoverwach is the best spouse tracking app that monitors mobile phones. It has several best features, but you can spy on internet activities without their knowledge. Users will remain sneaky while monitoring target cell phone devices. Users can get call logs, messages, and media sharing.
It monitors WhatsApp logs, spy Skype, Facebook, and Snapchat.  It has dozens of features that meet your requirements.
Users will have a list of features like calendars, notes, and protect office data.
Non-jailbreak solution
Recording of phone calls
Camera tracker
Detect carriers
Secret installation process using the dashboard
Rating: 7.7/10
Spyzie –The Best Application That Tracks Phones Without Them Knowing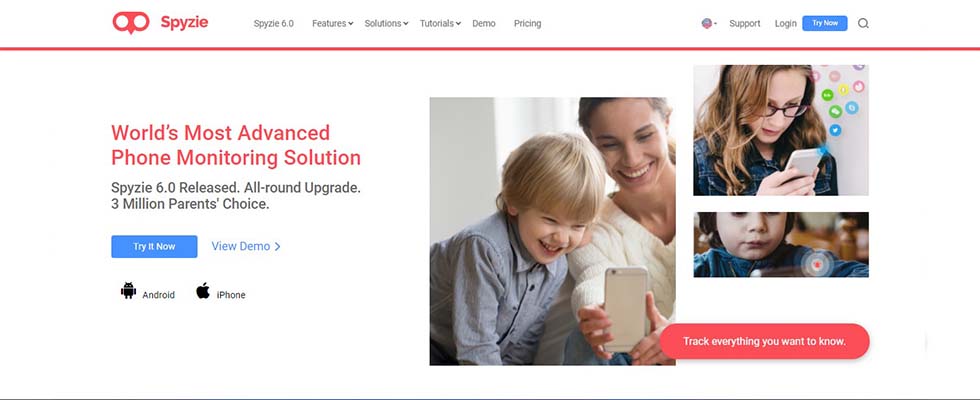 Spyzie is the hidden and best phone tracker app that is permission-free. It is a non-jailbreak solution for iOS devices.
It empowers you to monitor your iPhone activities like calls, GPS location, SMS, email, and internet history. Users can also track contacts and calendars.
The tracking software provides easy installation and a user-friendly interface. People love to use Spyzie for monitoring spouses and employees. It offers an advanced GPS tracker that has made it one of the best GPS trackers.
No jailbreak
Non-jailbreak
Geo-location
Block websites
Restrict calls
Keylogging
Track Wi-Fi Networks
Rating: 7.5/10
Famisafe –An Ultimate Phone Tracker For IPhone & Android
FamiSafe has reached new heights of phone tracker compare to other tracking apps. It empowers you to monitor your kid's real-time location and location history.
Users can set Geo-Fence on the target phones to track their kids and safeguard them from dangerous places.
It enables users to prevent kids from skipping schools. Parents can protect children from online predators and sex offenders in their surrounding neighborhoods.
The FamiSafe is a cell phone tracking app that supports families to form healthy routines for children. It protects kids from cyberbullies, social media challenges, and adult content.
It also provides time-to-time activity reports and blocks inappropriate websites. You can track your kid's live location and put your worries to rest.
No jailbreak
Best for non-jailbreak devices
Schedule screen-time
Get alerts of inappropriate content
Detect inappropriate photos
Block devices
 Rating: 7.3/10
Qustodio –Best Mobile Phone Tracker For Android
Qustodio is a secret and undetectable cell tracker program that has got positive feedback from worldwide users.
Parents have suggested the application as one of the best parental monitoring solutions. It provides real-time location tracking, location history, and Virtual locations.
It offers a free trial and a money-back guarantee. The tracking software empowers you to get details about activities on target devices with its best and useful features. It also hacks applications on the target mobile phones.
No jailbreak
Non-jailbreak solution
Get keystrokes
Remote installation
Clipboard
Snapshots
Rating: 7.0/10
FamiGuard –Best Android Parental & Phone Tracker App Without Permission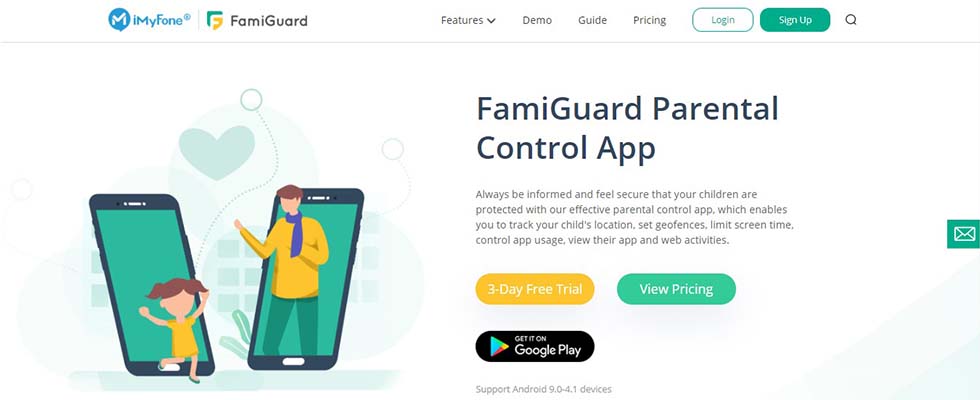 Do you want to get your hands on the best phone tracker without permission, and then FamiGaurd is matchless.
The phone tracker works on android phones, and iOS has yet to come. It is a free phone tracker for three days and provides a complete version of the application.
It is the best tracker app for parents that want to monitor kids online. Forget about your kid's hidden whereabouts, late-night habits, and interact with strangers online.
You can easily set up a phone tracker on the target device and get free from worries.
Useful for non-jailbreak devices
Filters web
Set limit for screen-time
Social media logs
Track live location
Block apps & games
 Rating: 7.0/10
How To Choose The Best Phone Tracker Apps Without Permission?
The internet has been bombarded with dozens of tracking apps over recent years. The presence of hundreds of applications that sound the same with features and installation procedures becomes toughest for people to choose the best one. You can find a perfect fit for your needs by getting your hands on the best phone tracker apps without permission.
OgyMogy
TheOneSpy
Flexispy
mSpy
Spyic
CocoSpy
OS Support
You need to keep few things in mind, and you need to make sure what device you want to monitor at the moment. Most devices worldwide are running with the Android and iOS operating systems. So, you need to make sure that you want to track android and iOS phones.
Every phone tracker app is not compatible with android and iOS devices. Applications like TheOneSpy, Hoverwatch, Flexispy is compatible with Android and iOS phones.
Few apps like OgyMogy and others are not iOS supported applications. Before you buy tracking software, you need to make sure of the compatibility.
Easy To Use Application
The user-friendly application enables non-tech savvy people. Most tracking applications provide the same features, but to the user may differ from one another.
You can get to know which phone tracker applications have a free demo. You can check the demo and get to know which one is easy in its usage.
OgyMogy and TheOneSpy are the top two cell phone tracker apps that are user-friendly for new users. You can purchase these two applications with closed eyes.
Rooting/Jailbreak
It is one of the riskiest jobs to do after you have purchased an application, but jailbreak or rooted process is helpful for few applications. Rooting an android device may risk or harm your device programing. So, you can use OgyMogy and TheOneSpy on non-rooted devices.
These are the two best phone tracker apps for non-rooted devices. You can jailbreak iPhones to track activities on your target device. The process is risky unless you are not using a proper jailbreak method.
Many phone trackers like FlexiSpy and TheOneSpy require to jailbreak the target device. You can buy these two programs to jailbreak iPhones without any risk.
Best Features
Features are the main reason that makes you purchase an application. You can find out the best features to track your kids, employees, and individuals.
Phone tracker apps like TheOneSpy, OgyMogy, Hoverwatch, and Flexispy provide the best features in the spy market.
You can avoid those applications that offer stalker wares like Mspy, CocoSpy, and others. Intrusive and illicit surveillance is a crime.
How Does A Cell Phone Tracker Work?
You need to visit the Ogymogy or TheOneSpy official webpage and perform the following steps. The two applications are the best-hidden tracking apps for cell phones.
Subscribe to the application of your choice
Get physical access to the target device
Activate the dashboard
Use Features & get results via the dashboard
Our Final Decision
We have tested the two applications, and these are the best services these days in the market. You can install the applications following the steps in the installation process.
You can use them for tracking kids, employees, and individuals. The programs are easy to use and easy to install on the target device.
They offer an advanced set of features and remain hidden and undetectable on the target devices. One is best for Android, and the other one is best for iOS devices.
FAQs
It is a solution that enables users to track the location of the target device via Google Maps. It can track the location of stationary and moving cellphones. The programs are helpful for parents and employers.
You can monitor the following activities on the cell phone
You can record and listen to live phone calls
Read text messages with schedule and chats
Monitor messaging apps and social networks
You can view installed applications on iPhone and Android
Track live GPS location
Listen to the VoIP calls of social networks
Crack passwords and capture keystrokes
Bug microphones and control cameras
In my opinion, nothing is free in the world, and free phone tracker applications are using you as a product. It may provide you features you need, but they can steal your device data without permission. So, always go for the commercial products that guarantee you to safeguard your data.
Yes, you can track anyone's one without them knowing using the best and hidden tracking software. Users can use either one of these monitoring and tracking software like TheOneSpy and OgyMogy. The apps are non-rooted but need a jailbreak process to initiate their functions on the target phone without permission.
Not every application is invisible and tempers proof these days. You need to find out the OgyMogy tracking app to use it on the target device. It is the best hidden and undetectable application on the web these days.
When it comes to spying on Android, you do not need to root the target phone because OgyMogy works on non-rooted cell phone devices. iPhone devices require a jailbreak process, and you can use TheOneSpy to track iOS devices without any harm.
Yes, it is legal to use on any cell phone device unless you have the consent of the target device user. You can use it on the phones that belong to you like you are a parent or employer. You can use the cell phone to spy on the target device without violating the law.
Undoubtedly, OgyMogy is the best cell phone tracking app for Android in the web market these days. It has several features and works without root. The application is hidden and invisible and best for parental controls. Users can also use a phone tracker to track business phones.
We know that several tracker apps for cellphone like Flexispy, Mspy, cocospy, and others claim to be the best mobile tracker apps. But TheOneSpy is a king without a crown that tracks jailbreak iPhones. It can track contacts view installed apps, SMS, iMessage, and appointments.