It is time to stay in touch with your loved ones to see what they are doing on their cell phones. Because! The cell phone is emerging as an integral part of our life. A year ago- mobile was only used to make calls. But now! It operates for texting, sharing media files, and, most importantly, doing work.
In some aspects! Smart devices are helping us. But at the same time- it contains a variety of dangers or online risks. Therefore, the diversity of digital devices is equal to thinking about the dark side of it.
So, you should know how to monitor another android cell phone for your loved one's protection.
Therefore, this blog will explain the most effective way to monitor another android mobile phone with the best cell phone tracker app.
What Should You Consider Before Purchasing A Monitoring App?
There are a lot of monitoring applications available in the market. But it is essential to find the best one. So, look at the qualities of a android monitoring app that determine its value. Here are a few points that consider before selecting a monitoring app.
Customer Support Services
The first and foremost thing is to know the technical support services in case of doubts and performance problems regarding the monitoring software. So, their customer support team is good at resolving issues quickly. Look, their support team is available for 24/7 to assist you.
Refund Policy
If an app mentioned their refund policy but didn't implement it. It's just wasting your time on low-quality spy software. So, refer to refundable tracking software and find an app that has the option to step back.
Device Compatibility
Identify software that is suited to your machine. It is crucial to find a monitoring app that is compatible with your device. If the app does not support your phone or computer devices, don't go to purchase the app.
Easy To Set Up
It is essential to find the installation method. If the technique is complicated and challenging to use then do not go for it. Always look for an easy process to make accessible on your targeted device. So, choose the app that offers an easy installation method.
Features
This is important to know the offering feature list. The app connects to your device and can monitor the entire activity.
If you are going to watch android, you can spy on calls, text messages, social media, location, or internet activities.
Further- it can spy on phone surrounding and camera steaming. So, if an app has many beneficiary features, go to choose.
Pricing
There is a factor when you are going to purchase an app. See their packages with your budget range. The rate of a product emphasizes you to get the app for your targeted device.
User's Experience
Before choosing any app, read the user's experience with the app. How many satisfied users with their app performance and quality? It helps you to identify the best app.
What Is The Android Monitoring App?
Android monitoring app is software that enables you to track the online activities of your targeted one.
It helps you to know about your kids' or employees' actions.
Through this software, you can track messages, calls, surroundings, location, and social media chats. Android monitoring app allows you to track your loved one's activities in real time.
Best Phone Monitoring App For Android
We've always considered that the digital environment isn't a safe place for your loved ones. So, you want an authentic source to protect them, like OgyMogy. Undoubtedly, that is the most reliable way to secure your kids from online risk.
OgyMogy is the only app that helps you to see every activity of your targeted person without them knowing.
So, read more about it to understand its dynamic features.
OgyMogy App Features
In the below, you'll learn about the features of OgyMogy monitoring app for android.
Monitor WhatsApp
Get insight information on your kids' or employees' WhatsApp. Further, see their chats, share media files, or listen to audio-video calls.
Monitor Calls
Remotely view all incoming and outgoing calls. Or see their call history with call duration. Further, it can restrict unwanted calls on your kid's phone. Moreover, you can record calls and conversations.
Location Tracker
You can track the real-time location of your targeted person. With OgyMogy, check out your kids' or employees' current location. Further, the user can see location history.
SMS Tracker
OgyMogy monitoring software allows you to access all sent or received text messages and see their history. Further, you can see the deleted messages of your loved ones.
Instagram Monitoring
This software shows Instagram activities, including DM's calls, posts, or sharing multimedia files. It helps you monitor your kids' or employees' Instagram activities secretly. 
Monitor Keystroke
OgyMogy empowers you to know about the keystrokes of your employees or kids. It helps you see type messages, passwords, emails, etc.; you can find what they are typing on their device.
Browsing History
OgyMogy spy app gives access to see the internet browsing history of your loved ones. Through this, you can know what they've searched for or seen on the internet with a schedule. Moreover, it helps you to restrict unwanted websites from your kids' devices.
Photos And Videos
You are empowered to see the phone gallery, including images or videos, remotely. It helps you track phone media files and view what images they receive and send.
Screen Recording
Live screen recording feature enables you to see live phone activities remotely. Plus, you can record their activities and see them from the online dashboard of OgyMogy. This feature gives you a clear picture of your kids' and employees phone activities.
Surround Listening
You can listen to your targeted person's phone background voice or conversation. It lets you know about the surrounding voice and chit-chat of your kids or employees.
How To Install An Android Monitoring App
Please follow the below steps to use the android monitoring app
Three easy installation steps accomplish the whole procedure
Download and install the OgyMogy android monitoring app
Activate the monitoring app by activation key
Open Dashboard and get android phone monitoring results
Download and install OgyMogy:
Download the app by visiting the URL "app.ogymogy.com" on the browser to install it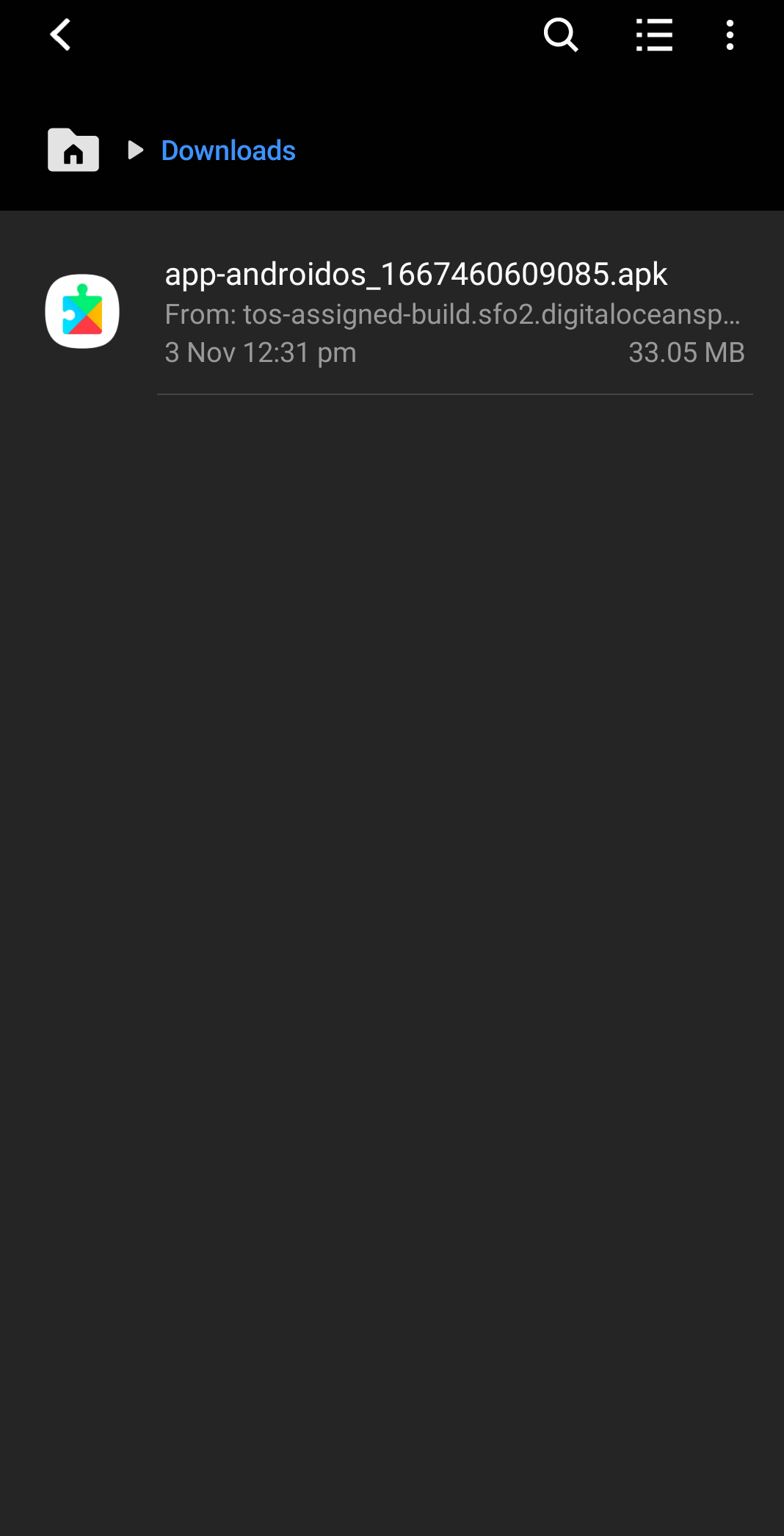 Activate the monitoring app by using the activation key:
After installation put the activation key by email from OgyMogy. And Grant all required permissions.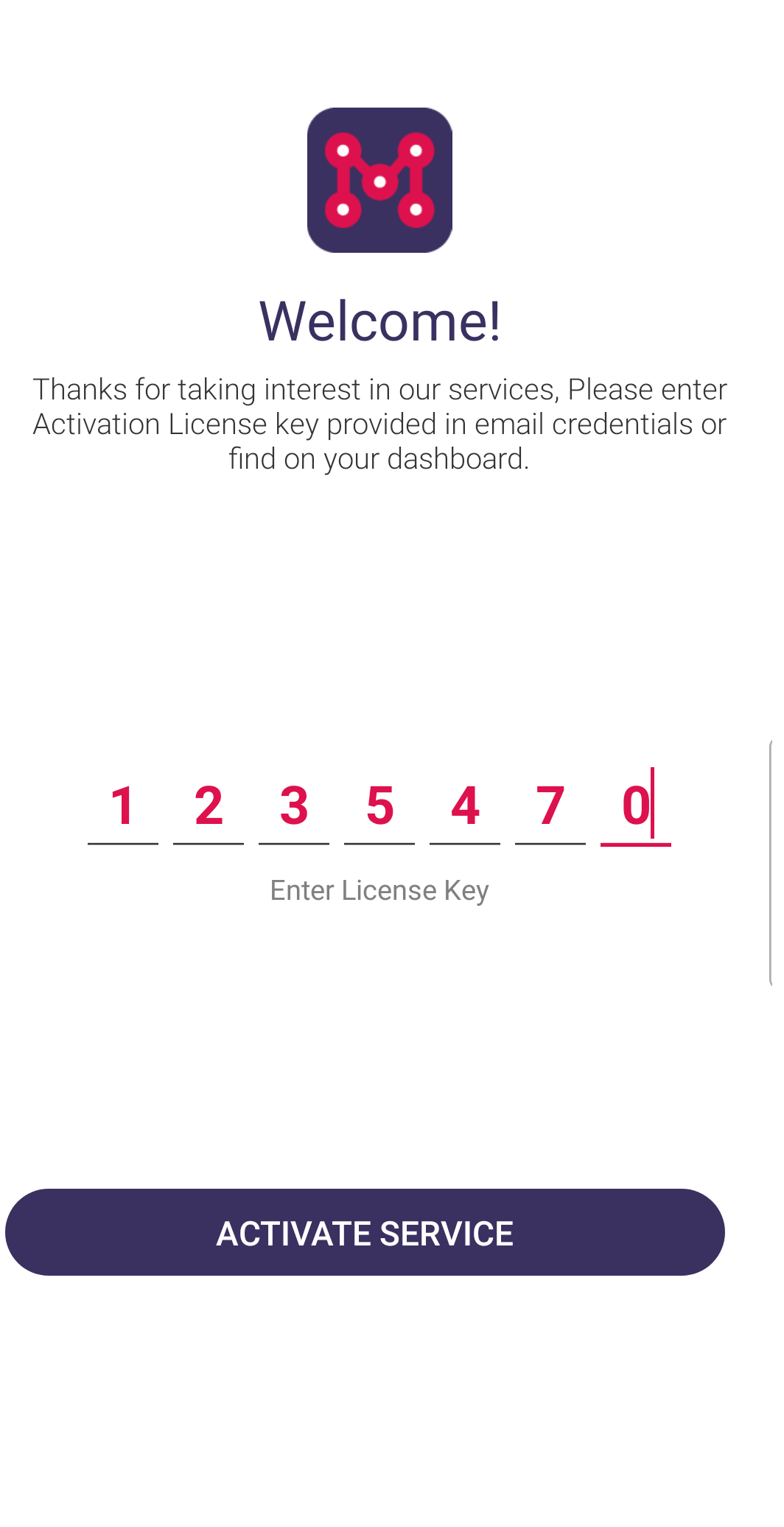 Hide the app icon after granting all required permissions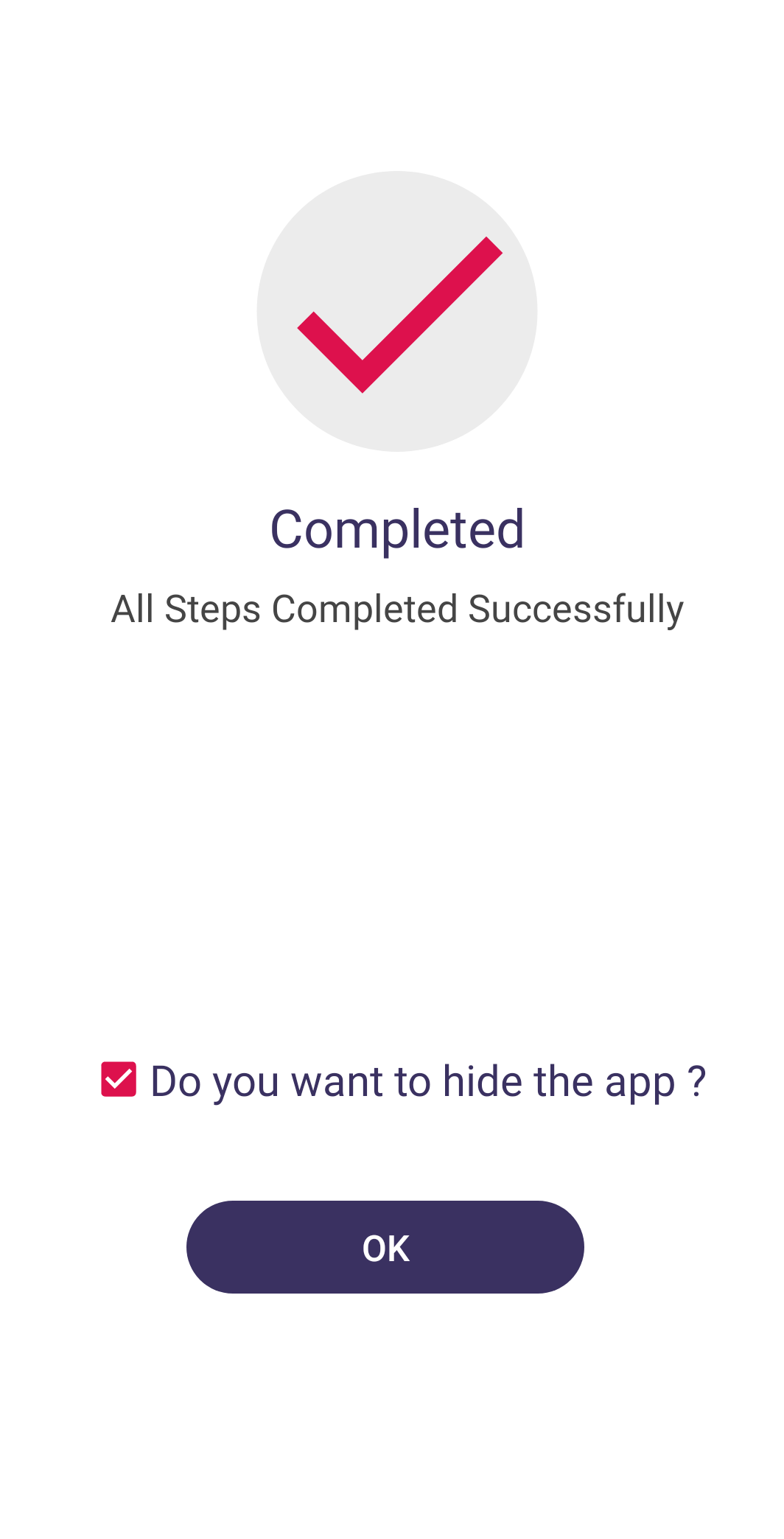 Login to Dashboard 
Open the dashboard of OgyMogy by visiting "https://club.ogymogy.com/" on the internet browser to put your email ID or password provided by email from OgyMogy.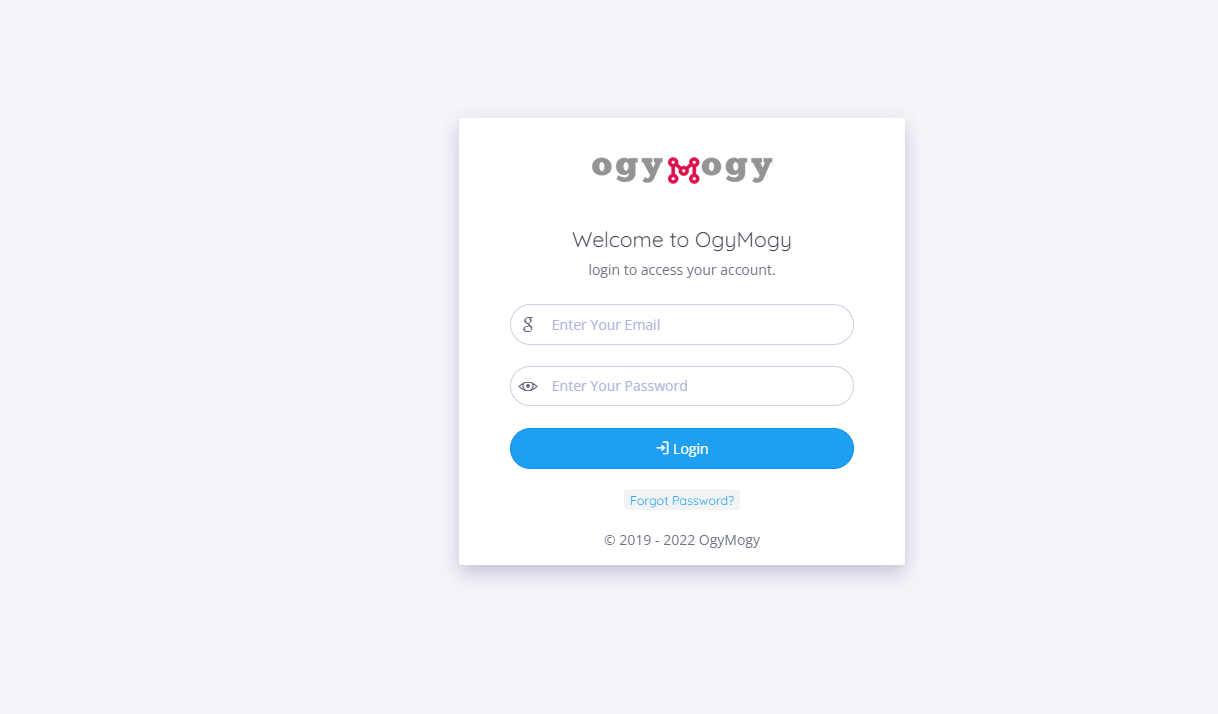 After login into OgyMogy online dashboard, you can see monitoring files like SMS, logs, recorded calls, VoIP calls, screen recordings, password chaser, and other phone activities.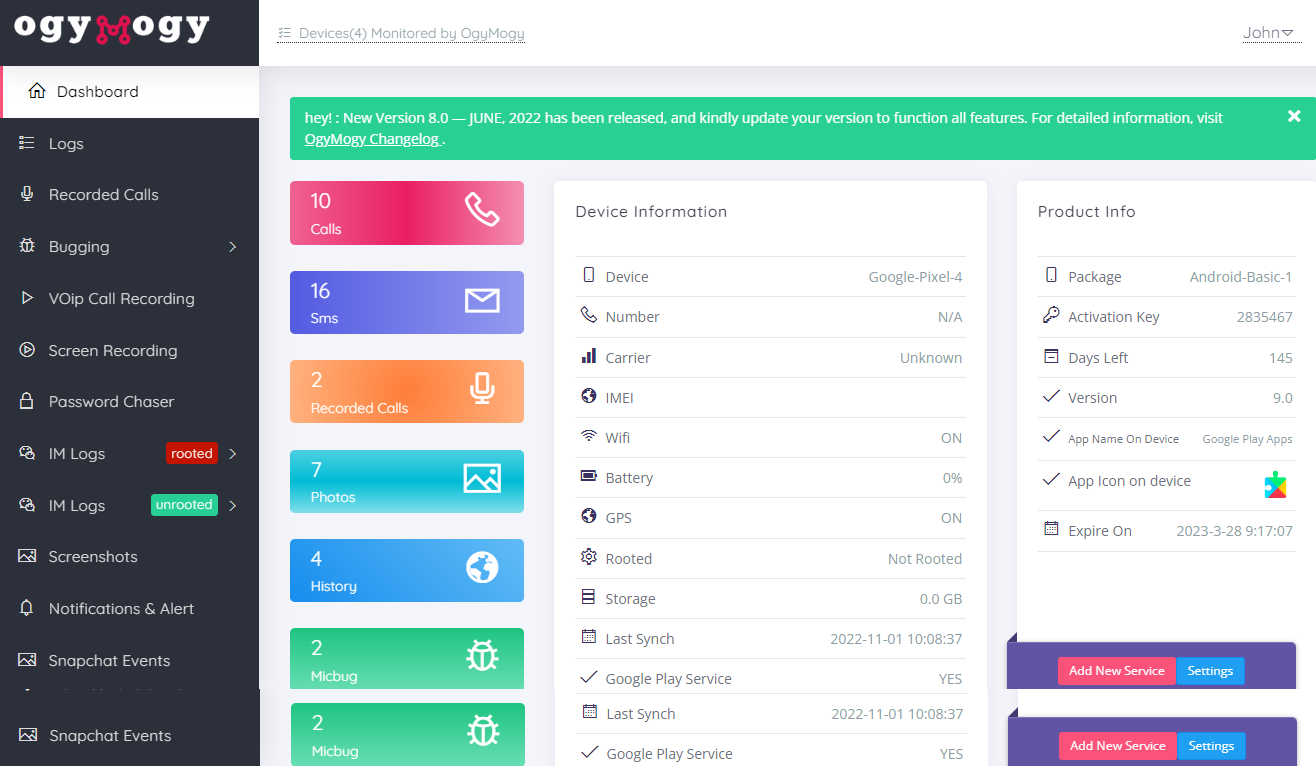 Benefits Of The Best Phone Spy Software For Android
Spy software gathers monitoring data from your targeted device. It helps to protect your loved ones from several dangers. Plus, their sophisticated features enable you to track your loved one's activities in secret.
Prevent Kids From Online Dangers
You can remotely access your kids' android cell phones. It helps you to protect yourself from several dangers like cyber-attack, sex predators, etc., through the OgyMogy android monitoring app; you can see your kids' cell phones to protect them. The secret spy software assists parents with robust parenting methods by restricting mature content.
Monitor Employees' Activities
Business corporate now have android phone monitoring software. It helps you to balance their activities during working hours to avoid data breaches through their cell phones. Employers can see their messages, know their whereabouts and calls, or share files.
Create Phone Backup
After installing the android monitoring app on your targeted device. It helps you to sync data as a backup. If your phone is stolen or lost, you can get data quickly.
Frequently Asked Questions (FAQ)
Should I Use Free Android Phone Monitoring App?
Free apps are not authentic and reliable that can fulfill your monitoring requirements. So, it would help if you used OgyMogy to track the android phones of your kids or employees to view their activities.
Is There Any Best Spy App For Android Without Access To The Targeted Phone?
OgyMogy is the only excellent spy app for android remote tracking. It can maintain a record of the child's activities is crucial. Through this, you can also keep your business safe by operating the OgyMogy android tracker app.
Can You Track Someone's Phone Activities?
It is possible to track someone's phone activities by installing the OgyMogy mobile monitoring app. It helps you to see their chats, multimedia sharing, GPS location, etc.
Conclusion
This blog can be beneficial for parents to protect their children from the darker side of the online world, and the corporate business can secure their interest. So, make a wise decision to choose an advanced and affordable android phone tracker app like OgyMogy.