People are doing their best to spy on android without getting caught. However, they are more likely cannot monitor target smartphones devices secretly. The frustrated mind would not let you know about the best ways to monitor and track cellphones without them knowing. Here you need to know ways that happen on the target device. We discuss ten definitive and highly effective ways to spy on android phones. You can read and perform to get the best results.
Why Would You Spy On Phones Without Being Detected?
Plenty of people out there look forward to spying on android phones, but parents and business professionals in particular. Young kids are phone and internet addicts and spend hours and hours over phone screens. They encounter strangers, cyberbullies, and sex offenders online. Employers' community wants a check on employees on business phones during working hours. So, the kid's safety and security of business trade secrets force parents and employers to monitor phones without being detected.
What Are Best Ways To Spy On Android Without Getting Caught?
Here are the ways that let you monitor and track any cellphone device discreetly. Let us discuss each way on by one that is as follows:
1) GPS Tracker To Spy On Android Phones Without Them Knowing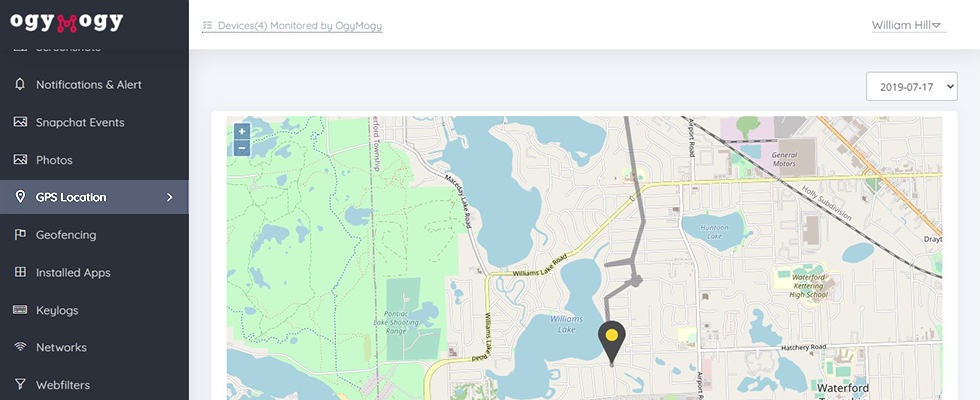 GPS location tracker is one of the best phone monitoring tools that empower users to access another android phone secretly. It enables users to track live GPS location on the target device. Furthermore, a live GPS tracker can monitor location history on the target device without being detected. Android GPS tracking can track your phone without using the GPS of the target phone by sending text messages on the target device. Cell phone location tracker is hidden and undetectable spy software for android.
Monitor your phone location without GPS
Find out the Route Map of the target phone
2) Screen Recorder To Record Phone Screen Without Their Knowledge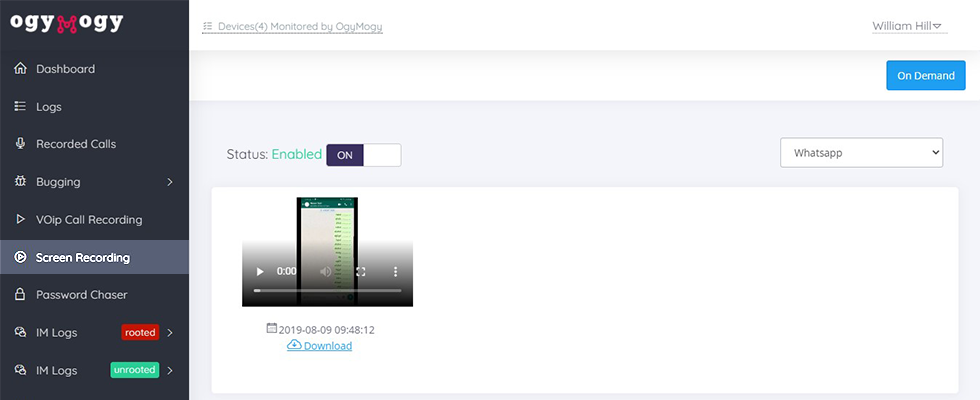 Screen recording app is one of the few android spying tools that enable users to monitor the target cell phone in real-time. Users can install a screen recorder on any cellphone, and it will let you record a series of short videos in real-time and send them to its dashboard. Users can see the videos and know what the phone user is doing on a cell phone screen. Screen recording for android allows you to watch every activity happening on the mobile screen in real-time. Parents and employers can see the activities of children and employees without getting caught.
Listen to phone surrounds voices
3) Keylogger Software To Track Android Without Target Phone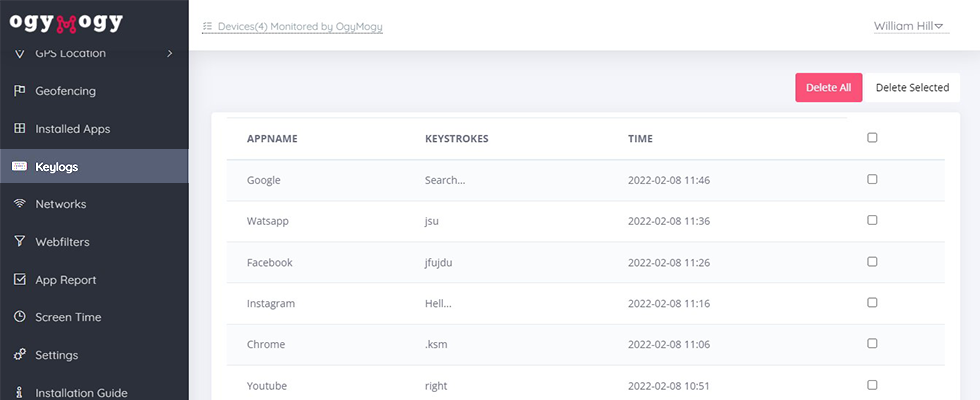 Do you want to track and monitor cell phones' non-verbal conversations, passwords, text messages, and social media chats? You can use keylogging software on your android device. It enables users to record and capture keystrokes on an android device in real-time and sync the data of the applied keystrokes to the dashboard without the target phone. Users can spy browsing history by catching applied keystrokes on the android browsers. Moreover, you can read sent and received text messages, social messaging chats, and sent and received emails using keystrokes monitoring.
4) Camera Bug To Spy Android Phones Cameras Without Getting Caught
Camera bug is one of the best tools for spying on android phones. Users can install the application on the target device and bug the front and back cameras on the target phone to record surround visuals. Camera bugging record phone surroundings videos and deliver the data to the web control panel. Users can download the data from the dashboard and watch recorded videos to see what is happening in the surroundings of the target device. Parents can use camera bug software on kids' and employee's phones to watch every activity in real-time.
Control target phone front camera
Hack target device back camera
5) Spy on Instant Messenger Apps Without Being Detected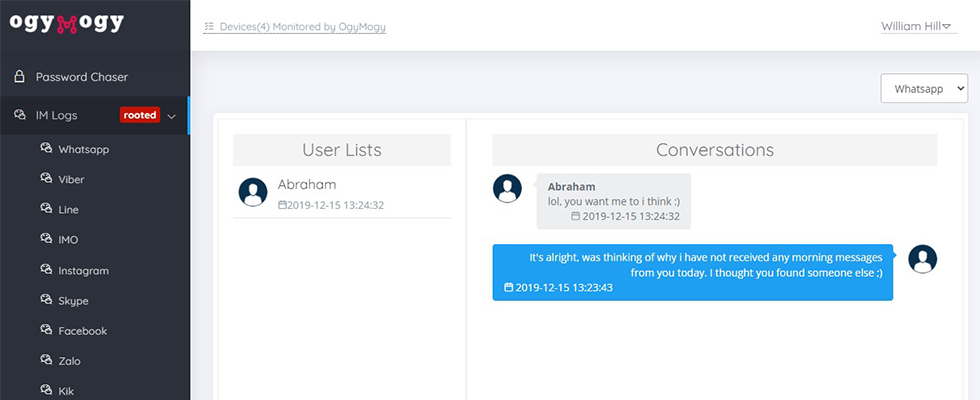 Social media spying is a tool that empowers you to access another android phone discreetly. IM's spy app lets you monitor activity logs of popular instant messaging apps, like Facebook, WhatsApp, Snapchat, Viber, and many more without rooting android phones. Users can monitor text messages, chats conversations, audio-video call logs, shared photos, videos, and voice messages. It is one of the best android monitoring apps that monitor social media logs secretly.
6) Track Call History On Android Without Target Person Knowing
Call history tracker is one of the most definitive android spy solutions that enable users to monitor cellphone call logs with the schedule. Moreover, users can track and record incoming and outgoing calls on android phones secretly and remotely. You can monitor call logs and caller real-time location without any clue to the target phone users. You have to install hidden call history tracking software. It is helpful for parents and the business community to spy on kids and employees to the fullest.
7) Spy On Text Messages Without Access On Android Phone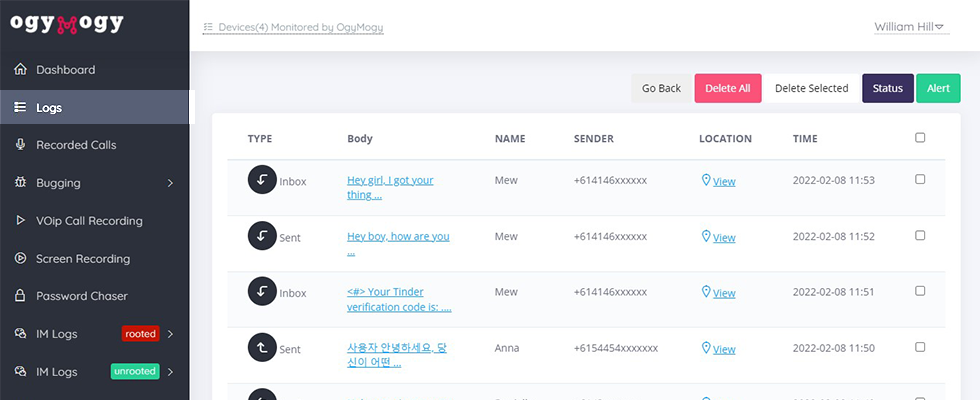 Text messages monitoring apps allow users to spy on cell phones secretly and without access to the target device. However, you need to install phone spying software that monitors sent and received text messages with the schedule. Users can read the chat conversations to know what their kids and employees are doing on a cellular network of an android device. Text message spying app can secretly access the target device and let you read sent and received messages without being detected. You have to use hidden and undetectable phone tracking software.
8) Track Internet Browsing History On Phone Without Them Knowing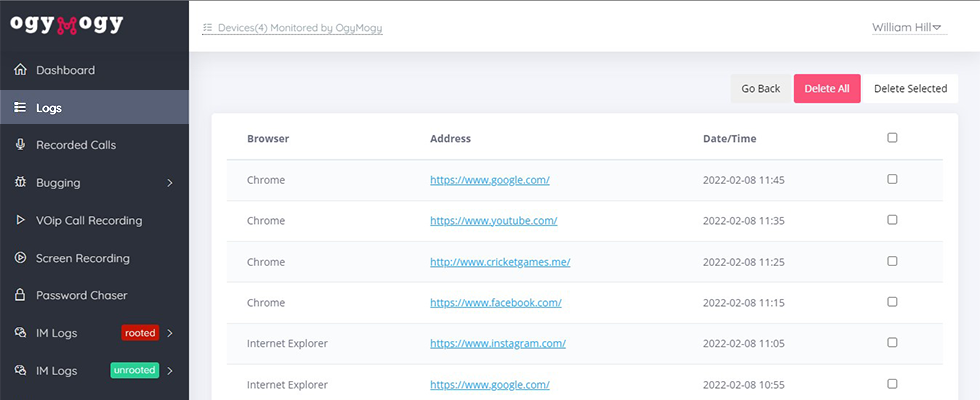 Browsing history tracker for android lets you spy on all visited websites with names and URLs. Users can view browsing history on android without the target person's knowledge and will remain hidden on the phone. You can view frequently visited websites and bookmarked web pages. It is helpful for parents to monitor kids' android phones to prevent them from visiting adult websites, online gaming, and online dating websites.
9) Spy Screenshots On Another Android Phone Remotely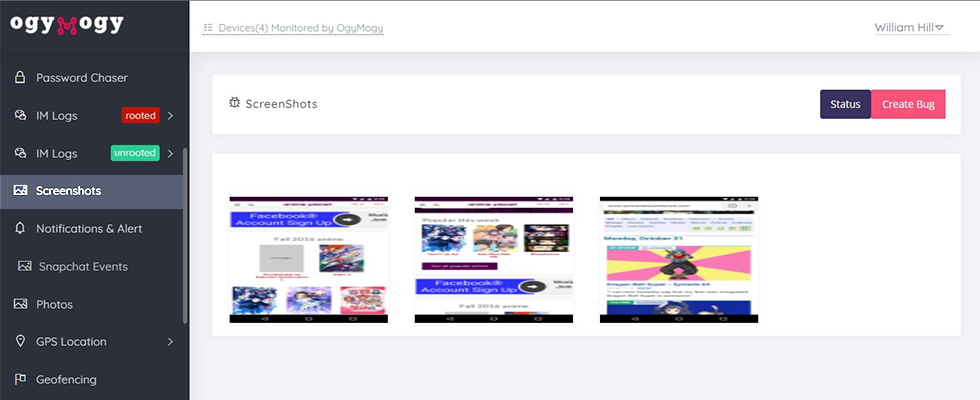 Screenshots spying is a tool that allows users to install it on the target phone and to schedule plenty of screenshots capturing activity without the target person knowing. It is a tool that captures plenty of screenshots on a cell phone screen secretly and delivers the snaps to the user's control panel. You can access the web control panel and see the captured screenshots to know what the target person has done on the target cell phone device.
We have discussed one-feature spy applications that enable users to monitor browsing history, key logs, call history, IM's logs spy, GPS tracker, and many more. You can use the best cell phone spy software for android to monitor your cellphone to the fullest.
10) What Is Best Spy App To Monitor Android Without Getting Caught?
OgyMogy is one of the few spy apps for android that works without them knowing the target device user. It has dozens of features that you are more likely to find in one-feature spy apps. OgyMogy is the best spy app to spy on a phone secretly, remotely, and without getting caught. It is a non-rooted spy solution that enables parents and employers to monitor phones. It is easy to install, and you can operate it via an online dashboard. It is cheap and offers the following features that support Android OS version 12.
Conclusion:
OgyMogy is an application that offers multiple ways to monitor and track android phones without getting caught. It has all those features that you expect to spy on a cellphone device secretly. It is the best spy software to set parental control and spy on business devices.