OgyMogy Works On Your Kids' Devices
OgyMogy works on your kid's Android, windows, and Mac device

android
OgyMogy captures all information from your child's Android phone. You can see their sent or received messages and shared media files. Even you can locate their position and block harmful apps from their phone. Not only this, it offers 100+ features for your child's online safety.

Windows
Install OgyMogy, a powerful Windows monitoring app to protect your child from cyberbullying and online predators. You can remotely track your child's internet activities and restrict inappropriate websites from their PC and laptops.

Mac
Spy on kids' Mac devices to unveil their online performance. It helps you to track Mac to capture keylogger, screen activities, and browsing detail. Further, you'll be able to find the device's location, and kids limit their screen time.
Click For the Digital Well-Being of Your Child
Buy Now
Parental Control App Features
OgyMogy made parenting easy with:









Browsing HistoryView your child's internet activities and automatically know their visited websites, URL, and bookmarked.
Block Unwanted WebsitesOur OgyMogy website blocker allows you to restrict your child's unwanted internet access on Chrome, Safari, Mozilla Firefox, and other Browsers.
View Text MessagesIf your child is constantly texting, you need to read their messages. OgyMogy can see all sent or received messages in detail and read deleted chats.
GPS Location TrackerSee precisely where your child is by login into the OgyMogy web control panel. You can check their location with the history report.
Block Inappropriate AppsKeeping your child with the latest application is challenging for parents. So, reject the download and block unwanted apps to ensure your kid's safety.
Geo-FencingOgyMogy will notify you when your child enters or leave the forbidden areas.
App ReportNow you'll know which app your child uses and how much time they spend on a specific app.
Social Media MonitoringKeep an eye on your child's activities on Facebook, Instagram, Snapchat, WhatsApp, Tinder, TikTok, and more.
Set Screen TimeYou can set your kids' screen time from the OgyMogy web control panel and limit your child's screen activities for a specific period.
Our Satisfied Customers with OgyMogy
OgyMogy has a lot of satisfied clients who have personally used our application. See with your own eyes what our customers view about our product.
OgyMogy: Get Started
Demo

OgyMogy is an excellent monitoring app that is easy to use & activate. Quick and perfect for updating my child's real-time screen activities and making able to block inappropriate apps. I want to continue with OgyMogy tracking software.

After wasting money on useless tracking apps to know my child's whereabouts. Luckily, I found OgyMogy, an excellent app for finding my child's real-time location at an affordable price. So if you are worried about your kids, you should try this.

Absolutely Perfect app! That invisibly works in background mode. I can remotely read my employees' emails and secretly see their activities with a screen recorder.

OgyMogy for mobile and computer monitoring was my great choice. It helps with a reliable tool to track my kids and employees without showing the app visibility. It is a highly recommended monitoring app."
3 Easy Steps to Get Started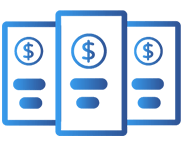 Pick a
Price Plan
1
We've offered different price plans that you've to choose from for your targeted device.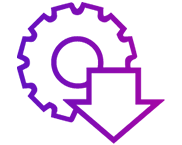 Download and
Installation
2
After selecting the price plan, you can easily set up the app on your targeted device via get physical access.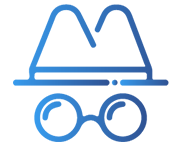 Get Start
Monitoring
3
Just log in to the OgyMogy web control panel to remotely view the activity of the targeted one.
Know Your Child's Online Activities with The Best Parental Control App OgyMogy
Buy Now
Frequently Asked Questions