Who Can Take Benefits?
Monitoring your children and employees has never been easier. But now, the OgyMogy Android spy app allows viewing and recording their activities in real time.

Android Spy App for Employers
Business organizations face online threats; therefore, OgyMogy Android surveillance software allows you to keep track of your employees for business safety. It helps you secretly spy on employees' calls, texts, emails, and browsing history. In addition, you'll know if your employees share the company's crucial data with a third party.

Android Parental Control Software
OgyMogy Android monitoring software helps you to keep your children safe from online issues like Bullying, sexual predators, and bad online habits. It allows you to set parental control on the kid's device so you can always be aware of what your kid is up to on their Android phone.

Android Tracking App for Individuals
With its location tracker feature, the OgyMogy android monitoring app can help individuals locate their lost Android phones. You can also use this app to protect your old phone data by backup with access to the OgyMogy online control panel. You can also control your device's camera and observe its surroundings.
OgyMogy Works On Your Devices
Monitor all Android Phones and Tablets

Spy On Android Phone
Spy on an Android phone with OgyMogy monitoring software. It works on os version 5.0 up to 11 and above with rooted and non-rooted options. You can secretly track phone location, activity logs, calls, messages, contact, and more than 100 features.

Spy On Android Tablets
The only way to monitor Android tabs is by login in with OgyMogy. Listening to tablet surroundings remotely, IM chats, viewing store photos and videos, and real-time tab location is excellent and convenient. Additionally, it is a hidden app on the targeted device.
Let's Reveal the Secrets and Protect Your Kids and Business
Buy Now
OgyMogy Monitoring Software Loaded with Android Tracking Features
The Android spy app offers all the monitoring features you need:






















Instagram MonitoringInstagram is a popular social media app that allows contact with strangers, which can increase the chance of being a victim of predators and online bullies. With OgyMogy, you can view their activities and protect them. 
Kik MonitoringKik has become incredibly popular among teens and kids for romantic chats. So, parents should keep control over the Kik app. Thanks to OgyMogy which lets you know what type of conversation they've been in and with whom.
Facebook Messenger MonitoringDo you concern about whom they add to Fb chatting? Our Facebook messenger monitoring app lets you read FB conversations and views shared photos & videos with the timestamp.
Line MonitoringOnline predators are everywhere, including on line app. Here is OgyMogy that helps you keep them safe.
Skype MonitoringAn appropriate match that allows you to see what they are saying and whom they've made video or audio calls on Skype, just with a few clicks. 
SnapChat MonitoringSnapchat is popular due to its save the memory and photo disappear feature. But it can be hazardous for children. So, parents can check what pictures they've shared and received with OgyMogy.
Telegram MonitoringWith the OgyMogy, it's easier to discover what they talk about and what they share on telegram
Tinder MonitoringDid you know your child is on a Tinder online dating app? Let's Find your child on Tinder and see Tinder chats, chat logs, and dating preferences by downloading OgyMogy.
Viber MonitoringViber is cross-platform with billions of users and also contains dangers. OgyMogy can help you to find out if they're in a problem and see their Viber chats.
WhatsApp MonitoringThe most advanced social media platform allows you to call and message anyone with no distance limit. But it is possible with OgyMogy to remotely see what they are saying and share on WhatsApp.
Geo-FenceOgyMogy lets you know if your loved ones enter or leave the forbidden areas. It marks some restricted areas on the targeted map and gets notify you when they go.
Location TrackerThey are worried about where they are going. OgyMogy can find their real-time location on the map, which gives you peace of mind. You can also check their past location history.
Website FilterCurious about your child visiting adults, scamming, and gambling websites? You can restrict their access by blocking websites with OgyMogy.
Screen RecordingImagine being able to see everything happening on their phone screen. You can get regular activity updates via the OgyMogy web control panel by including a screen recording feature.
KeyloggerYou can see what they type on their device, including passwords, emails, and text messages. It's easy to capture keystrokes with OgyMogy. 
Get ReportOgyMogy lets you know what they are up to on their digital devices. By login with the web control panel, you can know everything.
Camera BugOgyMogy can tell you who is up to your targeted device. You can Remotely take control of the device camera and see the surrounding.
Call Logs MonitoringNo worry about who's up to their call! Now OgyMogy gives call detail with date and time duration, including missed and received calls.
Social Media MonitoringOgyMogy feeds up to you by providing the latest information about your loved social media.
Text Messages MonitoringThey are continually texting; you can see whom they text and what they send or receive. Now it's easy to read chat by the OgyMogy web control panel.
Hangouts Monitoringhangout conversations have become common, but OgyMogy makes it easy to read hangout chatting to ensure your child is not talking with any unknown.
Browser history MonitoringSuspicious about their internet usage? By logging in to the OgyMogy web control panel, you find which websites they've visited with timestamps.
Email MonitoringOgyMogy makes it possible to dig into the email they send or receive by accessing the online dashboard.
Our Satisfied Customers with OgyMogy
OgyMogy has a lot of satisfied clients who have personally used our application. See with your own eyes what our customers view about our product.
OgyMogy: Get Started
Demo

OgyMogy is an excellent monitoring app that is easy to use & activate. Quick and perfect for updating my child's real-time screen activities and making able to block inappropriate apps. I want to continue with OgyMogy tracking software.

After wasting money on useless tracking apps to know my child's whereabouts. Luckily, I found OgyMogy, an excellent app for finding my child's real-time location at an affordable price. So if you are worried about your kids, you should try this.

Absolutely Perfect app! That invisibly works in background mode. I can remotely read my employees' emails and secretly see their activities with a screen recorder.

OgyMogy for mobile and computer monitoring was my great choice. It helps with a reliable tool to track my kids and employees without showing the app visibility. It is a highly recommended monitoring app."
3 Easy Steps to Get Started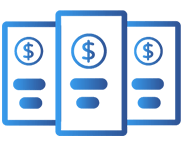 Pick a
Price Plan
1
We've offered different price plans that you've to choose from for your targeted device.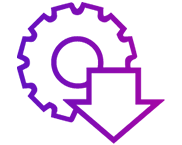 Download and
Installation
2
After selecting the price plan, you can easily set up the app on your targeted device via get physical access.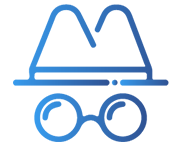 Get Start
Monitoring
3
Just log in to the OgyMogy web control panel to remotely view the activity of the targeted one.
Guess what's up to on their Android Phones and Tablets.
Buy Now
Frequently Asked Questions