Who can take benefits?
OgyMogy is for all who own a business, have kids, and use Windows pc and laptops for personal.

For Employers
Today, it's crucial for employers to keep tabs on their employees' activities. Therefore, use Windows monitoring software and their keystroke, screen activities, and browsing history to monitor their productivity. Even you can protect your business from data breaches before they happen.

for Parents
OgyMogy can track your kids' activities from their window devices. It can secure kids from cyberbullying and online scams and dig into their pc and laptops. You can know your kids' activities, including browsing history, screen activities, GPS location, and blocking inappropriate websites and apps.

For Individual
OgyMogy Windows spy software has data safety features that can protect intellectual property. Even it can protect your data from theft and cyber-attack. It gives you the facility to get data backup. Login to the web control panel and synchronize the entire device data in any situation.
OgyMogy Works On Your Devices
OgyMogy Windows monitoring software provides the facility to spy on computer and laptop devices.

PC
OgyMogy Windows spy software has the ability to track computer systems for spying browsing activities, record live screen activities, get activity reports, and live surround listening. It can even control the device's mic and camera and block inappropriate websites.

Laptop
By installing OgyMogy, you can track your laptop's live location, get the exact location via Google Maps, and check location history. You can further monitor keystrokes and view the screen activities with screenshots and recording evidence. You can monitor laptop devices from any time and any place.
Track your kids and employees' activities with OgyMogy undetectable Windows spy software.
Buy Now
The Best Windows Tracking Software Have All in One You Need
Everything is here. You're looking for Windows Spy Software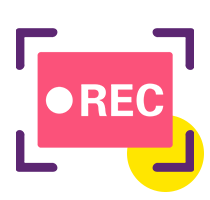 Real-Time TrackingReal-Time Tracking enables parents and employers to monitor the target device's activities in real-time. This includes tracking websites visited, applications used, and more.
Block Website By URLCheck browsing activities and block inappropriate and unproductive websites by entering URLs and remotely restricting access.
Block The Website with WordsAre you scared of your kid's internet activities? No need to worry! Access to OgyMogy and block your inappropriate websites by the web name from their devices.
Screen RecorderCapture and record the screen activities of the monitored device. This can be particularly useful for monitoring online activities, ensuring compliance, or identifying potential security threats.
KeyloggerDiscover every click-on window device by capturing keystrokes on the device, providing valuable insight into the target user's online interactions, passwords, and other sensitive information.
GPS LocationGPS Location tracking allows users to monitor the physical whereabouts of the device in real-time, which can be helpful in tracking the location of lost or stolen devices or for keeping an eye on the movements of individuals.
Mic bugThe Mic Bug feature enables users to remotely activate the microphone on the target device, allowing them to listen in on conversations or ambient sounds in the device's vicinity.
Browsing HistoryKeep an eye on your kids and employees and see their internet activities, and know the detailed history of every visited website with time stamps.
ProductivityGet insight into your employees' PCs and laptops to know what they are doing on their devices and to measure their productive and non-productive time spent on the device, offering insights into the target user's work habits and efficiency.
Capture ScreenshotsCapture Screenshots and Camera Live Snaps allow users to take screenshots or pictures using the device's camera remotely, providing visual evidence of activities or potential security breaches.
Surround RecordingRemotely activate the device's microphone to record the surrounding audio, which can be valuable for monitoring conversations and activities in the target user's vicinity.
Location HistoryLocation History keeps a log of the device's location over time, allowing users to track the movement history of the target user.
FlexibilityFlexibility is a key aspect of the app, allowing users to set preferences and customize the monitoring settings according to their specific needs.
Log SynchronizationAll the monitoring data the app collects is securely synchronized and accessible to the user, providing a comprehensive overview of the target user's activities.
Our Satisfied Customers with OgyMogy
OgyMogy has a lot of satisfied clients who have personally used our application. See with your own eyes what our customers view about our product.
OgyMogy: Get Started
Demo

OgyMogy is an excellent monitoring app that is easy to use & activate. Quick and perfect for updating my child's real-time screen activities and making able to block inappropriate apps. I want to continue with OgyMogy tracking software.

After wasting money on useless tracking apps to know my child's whereabouts. Luckily, I found OgyMogy, an excellent app for finding my child's real-time location at an affordable price. So if you are worried about your kids, you should try this.

Absolutely Perfect app! That invisibly works in background mode. I can remotely read my employees' emails and secretly see their activities with a screen recorder.

OgyMogy for mobile and computer monitoring was my great choice. It helps with a reliable tool to track my kids and employees without showing the app visibility. It is a highly recommended monitoring app."
3 Easy Steps to Get Started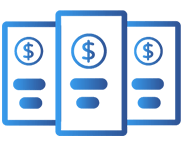 Pick a
Price Plan
1
We've offered different price plans that you've to choose from for your targeted device.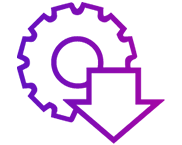 Download and
Installation
2
After selecting the price plan, you can easily set up the app on your targeted device via get physical access.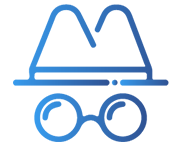 Get Start
Monitoring
3
Just log in to the OgyMogy web control panel to remotely view the activity of the targeted one.
Find out the truth of your kids and employees' Windows devices
Buy Now
Frequently Asked Questions