Get 30% Discount on All Products and Plans. Use Promotional Code: OFF30
GPS tracking software enables you to track PC location remotely
Windows GPS software is the best tool to track the location of someone's PC remotely if you have installed PC tracking software on the target device. You can use the online dashboard to get access to the high –tech tool in terms of knowing GPS location, and history of the windows device using Google MAP. It will till you all the movements of the laptop device spontaneously on the web portal with the schedule. Users will get to know where the target device user has taken the device in a certain period.
OgyMogy GPS tracking software designed for:
For Parental perspective:
Traditional parenting is important no matter what but over the years the advents of technological creatures have changed the classic parental styles. Nowadays, the omnipresent internet facility on PCs enables parents to get to know even the hidden whereabouts of teens using the GPS tracker app. It certainly empowers parents to know where kids and teens are present outside the house especially after coming from school. Parents can track the real-time location of teens, location history and even they can mark safe and restricted places for teens using online control panel. Now they can get alerts via email notification if teens are moving towards the places full of sex offenders.
For Business perspective:
The business organization equips its employees with windows laptop devices for doing work outside the boundaries of the company. On the other hand, employees don't give dame care about their assigned tasks and always pretend to present in the deployment areas. Now, employers can deal with their executive's bluffs by monitoring their laptop devices Geo-Location. An employer can use GPS tracking tools to track business owned devices and get to know the current and pinpoint the location of the device remotely. They can create Geo –fence around the target device's actual place using GPS Google MAP using OgyMogy online dashboard. It empowers employers to know about the movements of employees outside the deployment area with time stamp and further get alerts via email notifications. So, employers can prevent time-wasting activities, lies, and bluffs of employees. This will help out business owners to make dishonest and goldbricker's employees accountable at any point in time.
GPS tracking app enables you to:
Remotely track GPS location tracking of target PC
Create Geo –fence around the deployment area of employees
Remotely mark safe areas for teens remotely
Remotely set restricted areas for children using Google MAP
Track the accurate presence of employees on the MAP
Get to know all the places teens have visited using OgyMogy dashboard
Windows Spy App Features In OgyMogy
View All Features
User-Friendly Installation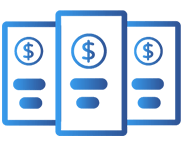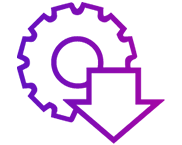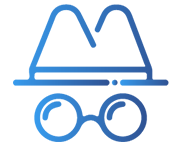 Buy now